3.67 Acre Site

I-80 & Brady, Davenport IA

Less than 1 mile from I-80 & US-61 (Brady) interchange.

New Holiday Inn Express taking ~2 acres of this subdivided site which was originally 5.5 acres.

Substantial Tax Incentives for new developement  via the Urban Revitalization Tax Exemption.

New Menard's planned to be built on adjacent corner.

Shares intersection with entrance to Scott County Regional Industrial Park

65th Street which Subject Property is located newly extended east

44,600 cars on I-80 east of Brady Street

38,900 cars on I-80 west of Brady Street

36,000 cars on Brady Street north of I-80

26,900 cars on Brady Street south of  I-80

First full on grade intersection from I-80 Interchange

I-80 & Brady is Davenport's main artery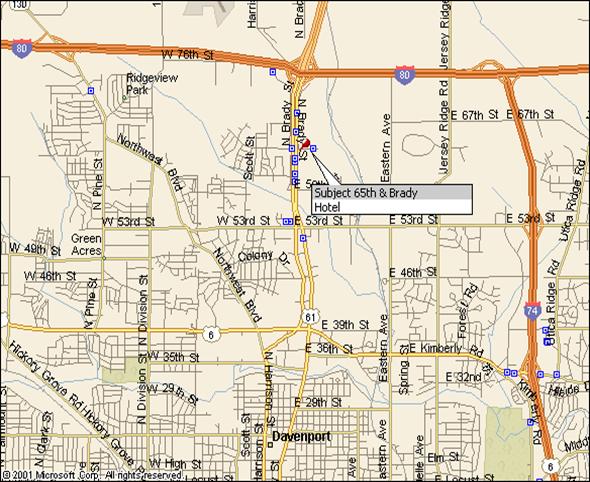 Windmill Hill LC

Davenport—Rockford

Phone:224-515-0440

Fax:    312-650-8246

Email: rfang@windmillhilllc.com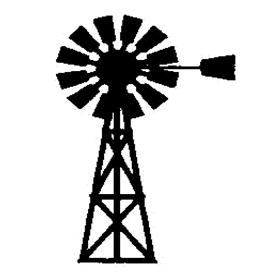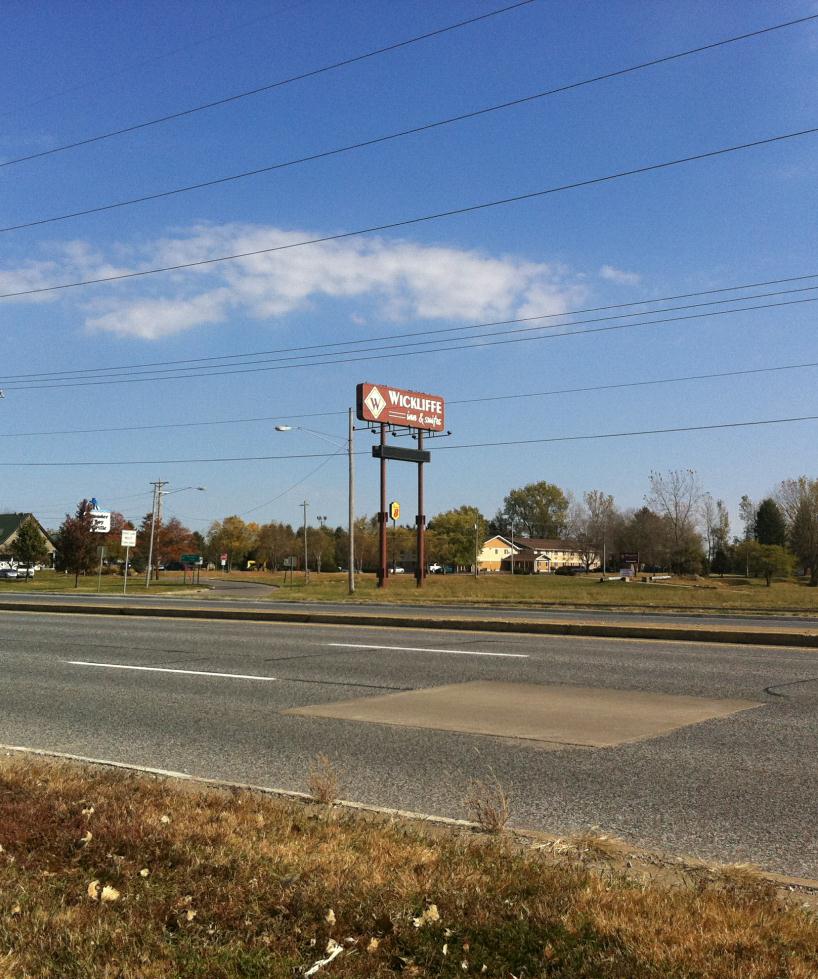 To contact me via text messaging type in your question, name and phone number below and then hit the button "Text Me"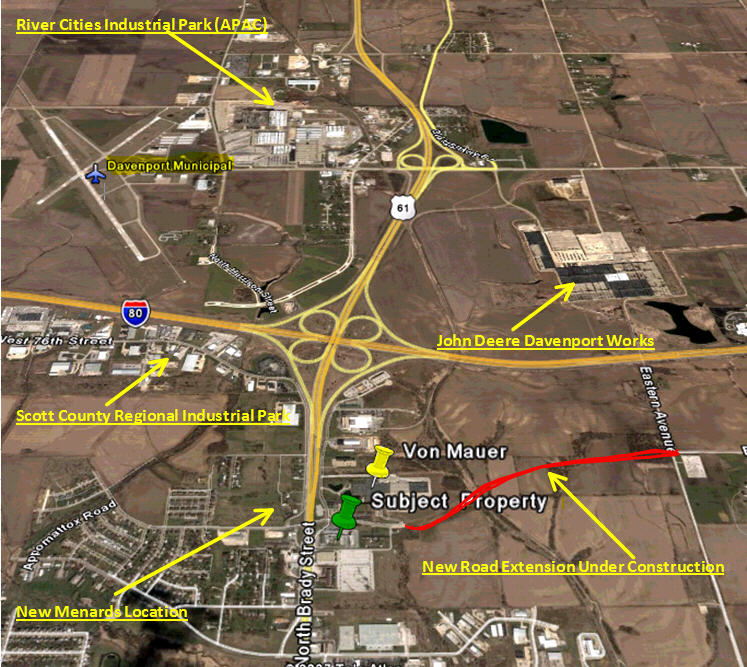 6263 N. Brady Street, Davenport IA 52806

Video Driving Tour from I-80 to the Site :